About the Book
Available Now
Business on the Board is a #1 International Best Selling book.
It ranked #1 in Education/Teaching and Professional Development and
#2 in Business/Money and Management/Leadership categories on the day it launched on Amazon.
The book is available on Amazon in Kindle or Print editions, Barnes & Noble and soon to be announced local bookstores.
The book is featured in the October issue of Chess Life in the My Best Move article.  The article reflects on two of my games I played which are now part of the online databases of well-played chess contests.  The cover of Chess Life shows the late grandmaster Viktor Korchnoi, deep in thought on how to transform his chess pieces into a winning team.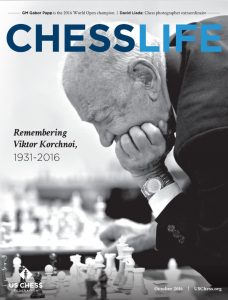 To see the article inside Chess Life click: egerton-chess-life-best-move-10012015